Riverside Air Conditioning Repair & Service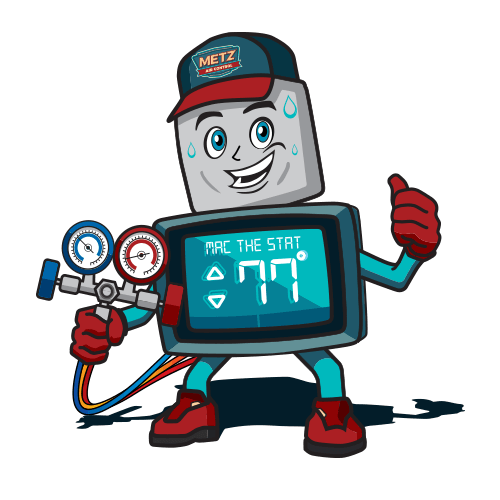 Metz Air Control is a family-owned and operated HVAC company that proudly serves Riverside, CA, and the surrounding areas. Whether you need an air conditioning repair, heating installation, or blown insulation services, rest assured we're here to help you with all your indoor climate control requests. We bring a wealth of firsthand industry experience to every project and complete every job with a positive can-do attitude.
Heating and Air Conditioning Services in Riverside, CA
Installing a new air conditioner or heater requires a professional's proficiency to ensure your system works without trouble. Repairing and maintaining your HVAC system necessitates the same skills and tools. Attempting a DIY HVAC installation or repair is dangerous and damaging. That's why you should always hire a reputable HVAC company. Metz Air Control is here to help you with your heating and air conditioning needs. We'll ensure your HVAC service in Riverside, CA, goes smoothly from start to finish.
Light Commercial HVAC Services in Riverside, CA
Do you operate a business in Riverside, CA? Commercial air conditioning and heating keep your employees and customers happy, which improves your bottom line. We specialize in performing commercial HVAC installations, replacements, repairs and maintenance. We understand what business owners need to succeed. You'll take your business's comfort to the next level of efficiency with our commercial HVAC services.
Indoor Air Quality Inspections in Riverside, CA
Most particle pollutants harmful to your health are invisible. Therefore, you won't know they're in your house unless you schedule an indoor air quality inspection. Improving your indoor air quality is easy when you hire Metz Air Control for assistance. We offer a wide range of highly advanced IAQ solutions and perform duct cleaning services. We'll help you enjoy a quality of life by breathing easier and sleeping better inside your house. We're happy to offer our IAQ services to Riverside, CA, homes and businesses.
Contact Metz Air Control to schedule heating and air conditioning services in Riverside, CA. Our NATE-certified technicians are ready to install, repair and maintain your HVAC system so that you enjoy enhanced home comfort and improved energy efficiency.
Why Choose Us
100% Satisfaction Guaranteed
Third-Generation Family-Owned and Operated for 46 Years
100% Financing On All Systems
Highly Trained NATE Certified Technicians
Lifetime Workmanship Guaranteed On All Installs