Whole House Fans Repair & Installation
in Chino, Chino Hills, Corona, Riverside and Surrounding California Areas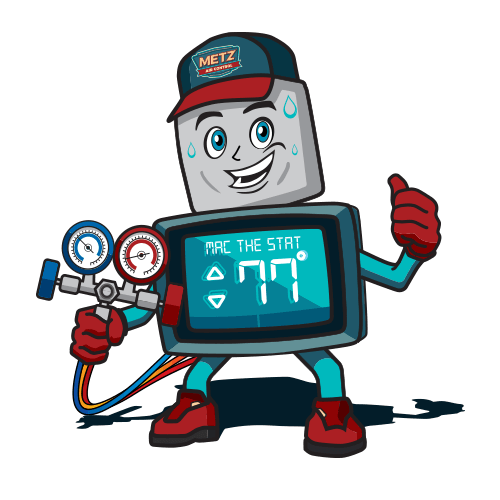 Experience the Metz Difference
You don't have to pay high cooling costs to maintain a comfortable home. Instead of running your air conditioner day and night, you can limit its use to the hottest times. All you need is a whole-house fan. When the temperature outside is cooler than in your home, simply run your fan to enjoy the cooler conditions inside. Metz Air Control offers whole-house fan services for homeowners in Chino, CA, and the surrounding areas.
Whole-House Fan Installation in Chino, CA, and Surrounding Areas
Do you want to save money on your air conditioning costs? Installing a whole-house fan is an easy and effective way to do so without compromising your comfort. At Metz Air Control, our comfort advisors perform QuietCool whole-house fan installations.
So, what's a QuietCool whole-house fan and how does it work? A QuietCool whole-house fan is a ventilation system that operates as quietly as a whisper while cooling your entire home. There are four types of QuietCool whole-house fans, including the Classic Line, Energy Saver, Trident Pro and Stealth Pro. Each provides its own benefits, including:
Limits your reliance on traditional air conditioning.
Increases your energy efficiency and lowers your cooling costs.
Operates as quietly as a whisper to prevent disrupting sleep.
Easy installation that requires no joist cutting.
Enhances overall health and comfort of household.
Whole-House Fan Repair in Chino, CA, and Surrounding Areas
A malfunctioning or broken whole-house fan can impact your family's comfort. But it doesn't have to for long when you have our team on your side. If your whole-house fan isn't operating as it should, let the comfort advisors at Metz Air Control restore its efficacy. We service all brands of whole-house fans, and we always provide quality workmanship.
Do you need a whole-house fan installed or repaired in Chino, Chino Hills, Corona, Rancho Cucamonga, Yorba Linda or the surrounding areas in California? If so, contact Metz Air Control today. We guarantee 100-percent satisfaction in all the work we complete.
HVAC Repair and Installation Specials
View Specials
Our Latest News
3 Tips for Maintaining Commercial Ventilation in Riverside, CA
November 19, 2023
Read More
Why Choose Us
100% Satisfaction Guaranteed
Third-Generation Family-Owned and Operated for 46 Years
100% Financing On All Systems
Highly Trained NATE Certified Technicians
Lifetime Workmanship Guaranteed On All Installs