Commercial HVAC
in Chino, Riverside and Surrounding Areas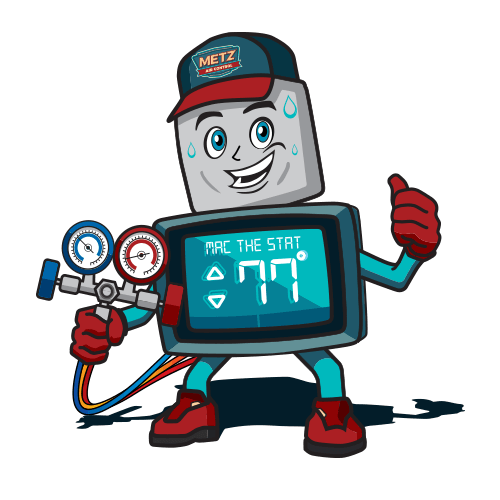 Experience the Metz Difference
You might be surprised to learn that your HVAC system plays a role in the success of your business. To ensure efficient operations, you need an efficient commercial HVAC system. Your employees count on you to make the work environment comfortable, and your customers expect a pleasant experience. Metz Air Control offers the commercial air conditioning and heating services you need to keep your business running smoothly.
Commercial HVAC Installation
Your commercial HVAC contractor should have trained and certified personnel who can perform the commercial HVAC services you need. From chillers and air handling systems to split systems and air conditioners, we can install any commercial HVAC system you need for your building. Our team has extensive training to calculate heating and cooling loads correctly. We'll ensure your system meets your needs to perfection.
We carry a selection of Trane ductless units and other energy-efficient systems that will provide the results you seek. We're committed to service excellence from the time you choose us as your commercial HVAC contractor to the very end of the installation process. We offer a 100 percent satisfaction guarantee, so you can be even more confident in your choice.
Our fully-stocked service trucks enable us to deliver on our promise of fast and reliable service. As a professional enterprise, you expect expert and efficient service. All our employees take pride in their work and offer impeccable service every time.
Commercial HVAC Repair
Our comfort advisors are NATE-certified and can repair all brands and models. They can diagnose the problem quickly so that you don't have to worry about extra service visits or downtime. You can expect quality service when you choose Metz Air for your commercial HVAC repair.
Commercial HVAC Maintenance
Are you tired of frequent breakdowns? Are your customers and employees frustrated as a result? Getting regular maintenance for your commercial HVAC equipment will give you the peace of mind you're seeking. Metz Air offers affordable programs that will extend the life of your system.
During a typical maintenance visit, our comfort advisors will clean, inspect and test your system. They will also check for potential issues and address them so that they don't become problems. Investing in our preventive maintenance plan will benefit your business in the long run.
Your Local Commercial HVAC Experts
Your commercial system is in good hands with the team at Metz Air. We respond with a sense of urgency to your calls to minimize downtime and impact on your business.
Call Metz Air for clean, fast, fair, and reliable commercial HVAC services. We also provide safety inspections, tune-ups, and energy efficiency inspections. We'll be happy to take care of the heating, cooling, and ventilation systems for residents of Chino, Chino Hills, Corona, Rancho Cucamonga, Yorba Linda, and surrounding areas in California.
HVAC Repair and Installation Specials
View Specials
Our Latest News
3 Tips for Maintaining Commercial Ventilation in Riverside, CA
November 19, 2023
Read More
Why Choose Us
100% Satisfaction Guaranteed
Third-Generation Family-Owned and Operated for 46 Years
100% Financing On All Systems
Highly Trained NATE Certified Technicians
Lifetime Workmanship Guaranteed On All Installs