Blown-In Insulation
in Chino, Chino Hills, Corona, Riverside and Surrounding California Areas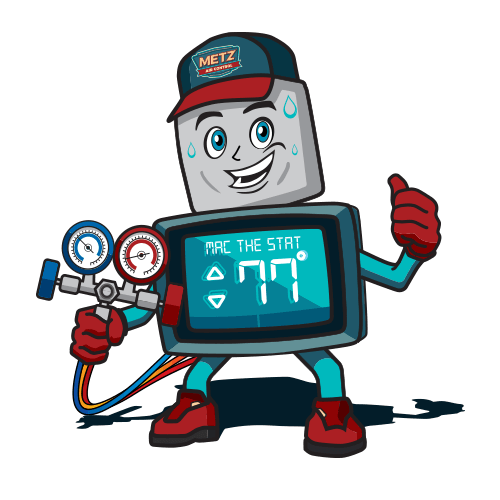 Experience the Metz Difference
Installing or upgrading your insulation is one home improvement project that offers you a clear return on your investment. The right type and amount of insulation help your HVAC systems to run more efficiently, saving you money on monthly energy bills year-round. By providing a thermal barrier between you and the great outdoors, insulation makes your home more comfortable too. At Metz Air Control, we're proud to offer blown-in insulation services that maximize the benefits of a well-maintained air conditioning system.
Insulation and Your HVAC System
When you live in Southern California, summer heat can raise the temperature in your attic as high as 150 degrees. Any heat that radiates into your living spaces impacts the performance of your AC system. Your air conditioner will cycle on more frequently, causing undue wear and tear to critical components. Inadequate insulation affects your heating equipment too, forcing the system to run overtime to keep you comfortable. A well-insulated home safeguards your wallet against the costs of repairs and replacement systems.
The Advantages of Blown-In Insulation
The primary purpose of insulation is to slow the transfer of heat. Unlike rigid foam or batts that create energy-wasting gaps and cracks, loose-fill insulation forms an air-tight seal. We use specialized pneumatic equipment to blow the material into place. Perfect for retrofit work, attics, and hard-to-reach areas, the cavity-filling insulation adapts well to any application. It's also one of the most affordable insulation materials available today.
Expert Insulation Services
Proper installation is the key to gaining the full benefits of home insulation. Our more than 40 years of service to Chino and the surrounding communities make us uniquely qualified to do the job. We know what products work best in our warm-weather climate. As your trusted insulation contractor, we can ensure that your project adheres to local building codes and energy-efficiency standards. With our reputation for clean, fast and reliable service, you can count on our comfort advisors to deliver quality results.
At Metz Air, our blown-in insulation services offer you an exceptional opportunity to increase home comfort and minimize energy waste. A professional energy-efficiency inspection can help you to determine how you benefit from this service in Chino, Chino Hills, Corona, Rancho Cucamonga, Yorba Linda, and surrounding areas in California. To learn more, contact the insulation contractor you can trust to give you an honest appraisal. Call your local experts at Metz Air.
HVAC Repair and Installation Specials
View Specials
Our Latest News
3 Tips for Maintaining Commercial Ventilation in Riverside, CA
November 19, 2023
Read More
Why Choose Us
100% Satisfaction Guaranteed
Third-Generation Family-Owned and Operated for 46 Years
100% Financing On All Systems
Highly Trained NATE Certified Technicians
Lifetime Workmanship Guaranteed On All Installs